In today's world, lots of folks like you use online dating to find someone special. It's easy – you click around, talk to interesting people, and maybe even meet them in real life. But when you move from the internet to the real world, what you wear matters. So, here are some simple summer first date outfits to try. They'll help you feel confident, look stylish, and get ready to meet your date in person.
What to Wear on a First Date During Summer?
If you want to look your best, check out some of our top cute summer date outfits below:
Cross Front Top + Cheetah Print Midi Skirt + Ankle Strap Heels
When it's hot outside, you want to stay cool and comfy, right? Well, one summer outfit for a casual date includes halter tops because they're a great choice for the hot season! You can wear a plain black one with a fun printed skirt to show your playful side. And don't forget some comfy strappy heels to add a touch of style and elegance to your look.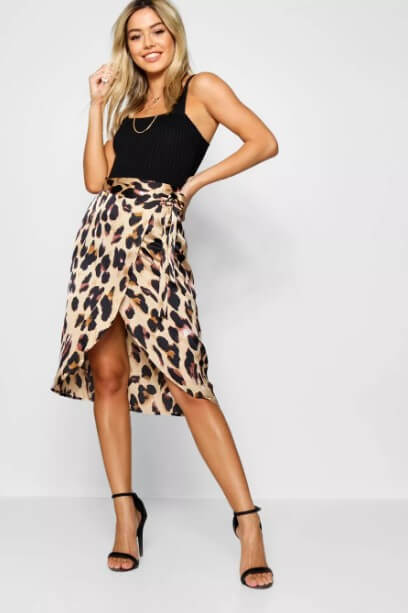 Top with Puff Sleeves + Comfy Jeans
If you really like wearing jeans because they make you feel comfy, here's a cool idea: put on your favorite jeans and match them with a nice top that has puff sleeves. Slip into some colorful mules, and you're all set! This outfit is perfect for a picnic in the park or a relaxed night out in town. It shows that you're effortlessly confident, which is just what you want for your first date.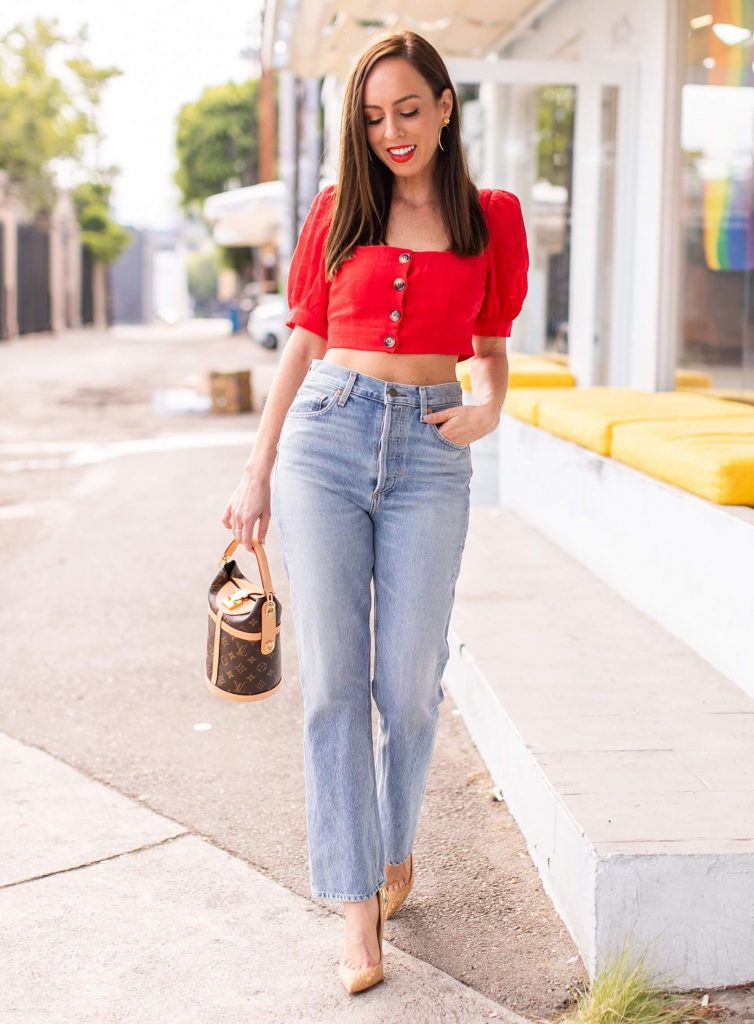 Lace-Up Midi Dress + Woven Straw Boater Hat
If you want to create a lovely, romantic summer look, here's a tip: wear a big straw hat and a light dress with pretty flowers on it. You'll feel like you're in a beautiful garden or taking a relaxing walk in the park during the evening. To finish off this charming style, put on a delicate necklace or some bangle bracelets.
Leather Pants + One-Shoulder Top
To rock a '90s style on your date night, try these cool leather pants with a top that has stylish straps. Add some dainty gold earrings to make it even more chic. Finish your look with some fresh and natural makeup. You'll be looking great and ready for your night out!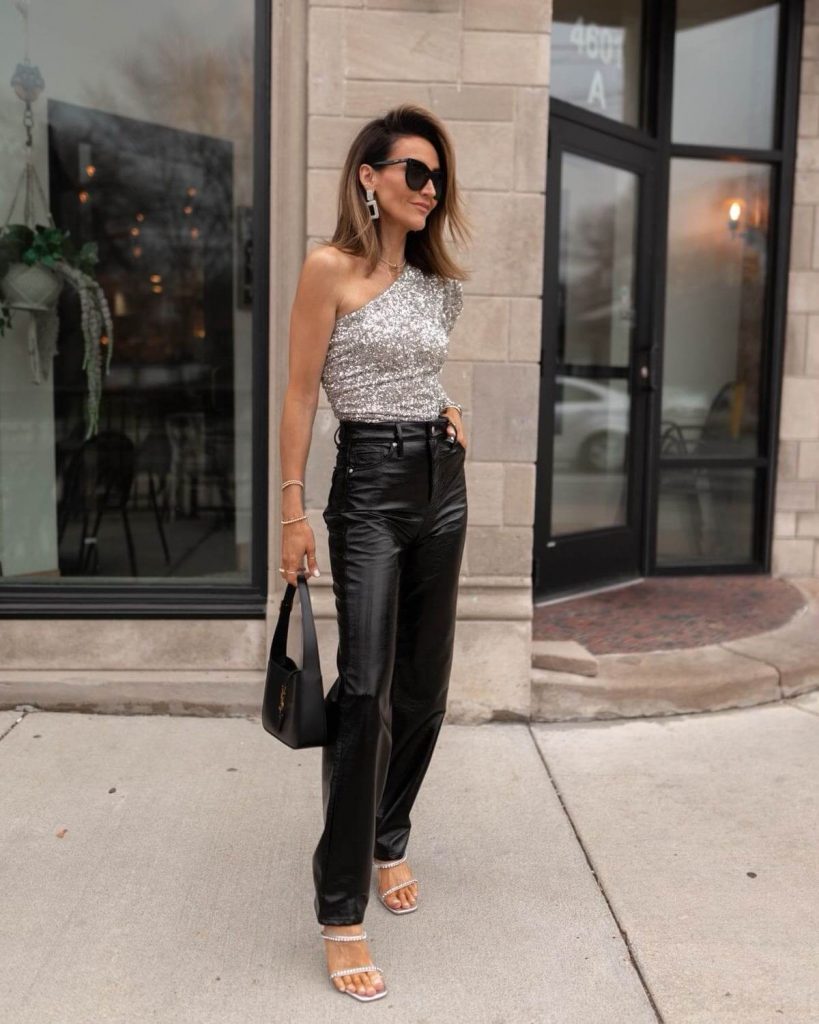 Pink Ruffle Dress + Kitten Heels
Wearing a sleeveless ruffle dress in the summer feels fantastic. You can enjoy the gentle evening breeze on your skin. If your dress is a pretty blush pink color, it shows you're friendly and warm. The ruffles at the bottom make it a bit playful, like the excitement of a first date. To complete your look, wear black kitten heels that have straps around your ankles. It's a great outfit choice!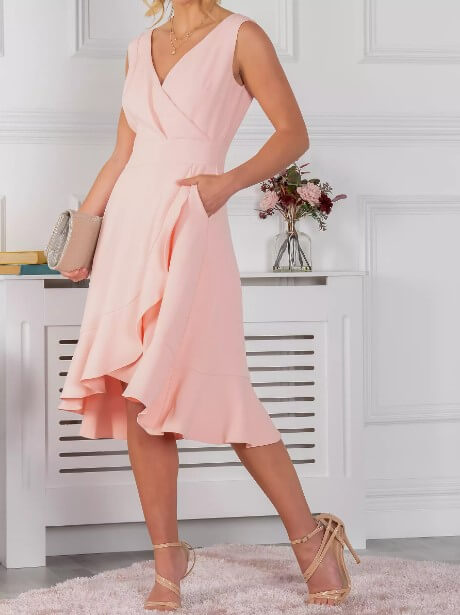 Backless Bodysuit + Straw Hat + White Jeans
Creating a great summer date outfit doesn't have to be complicated. You can put together a stylish look for daytime or nighttime with some classic pieces. Start with a backless bodysuit and white jeans, which never go out of style. Add a wide-brimmed hat to protect yourself from the sun, and slip on some comfy flat sandals. It's a simple and timeless outfit that's perfect for a date.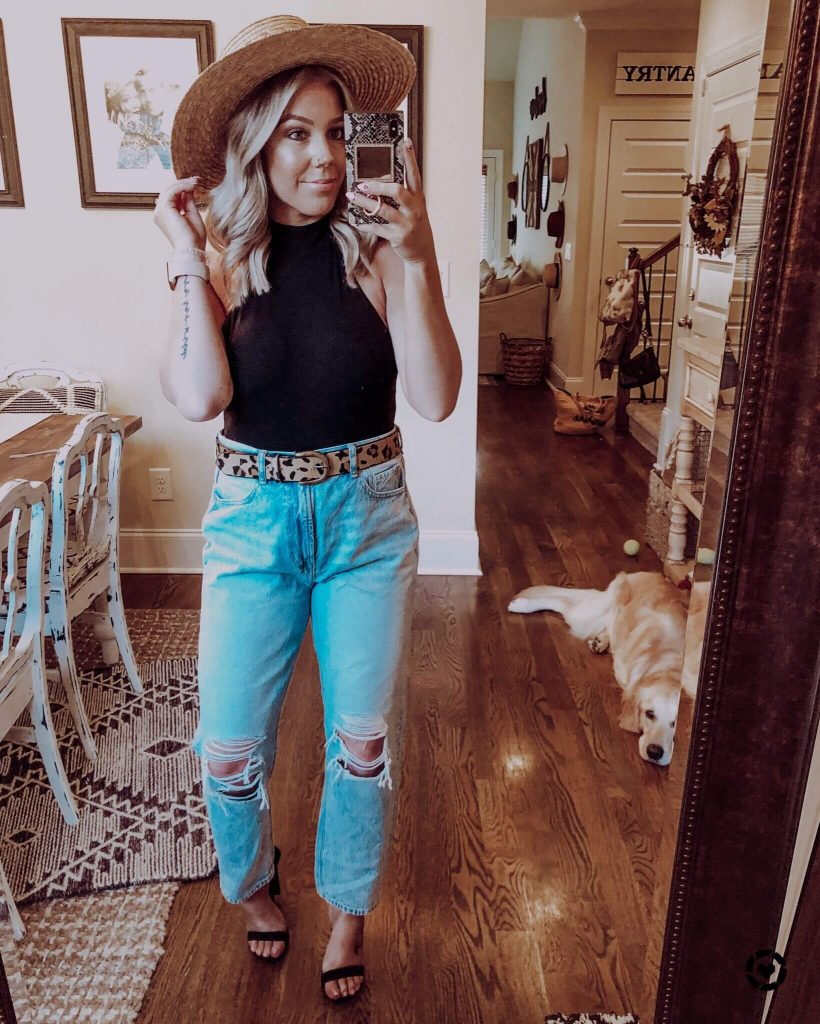 Frilled Dress + Sneakers
If you want a feminine but not overly sweet look for a casual daytime date or a relaxed meet-up, try wearing a dress with frills. Pair it with white canvas sneakers for a comfy and stylish combo. To add a little touch of style, wear a shiny gold anklet. It's a simple yet unexpected detail that shows you put some thought into your laid-back first date outfit.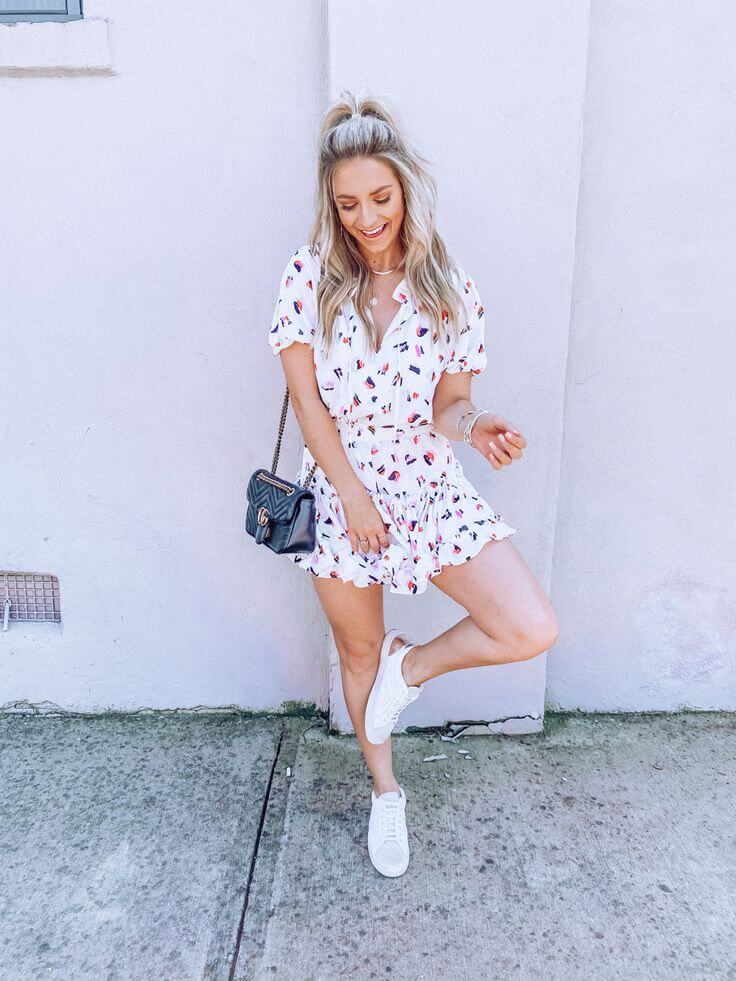 Cutout Bodycon Dress + Straw Bag
A super comfy and stylish cutout bodycon dress is perfect for a coffee date or a fancy dinner. It's lightweight, stretchy, and lets your skin breathe. If you want to add some boho style to your outfit, carry a straw bag with it. You'll look great and feel comfortable for any occasion.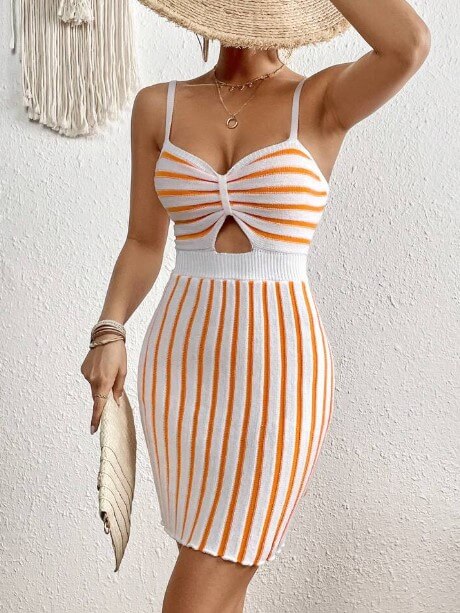 Bustier Top + Slip Skirt
A slip skirt is a great choice for any date. You can wear it with a bustier top and lace-up espadrilles to create a relaxed and summery look. It's an easy and stylish outfit that's perfect for various occasions.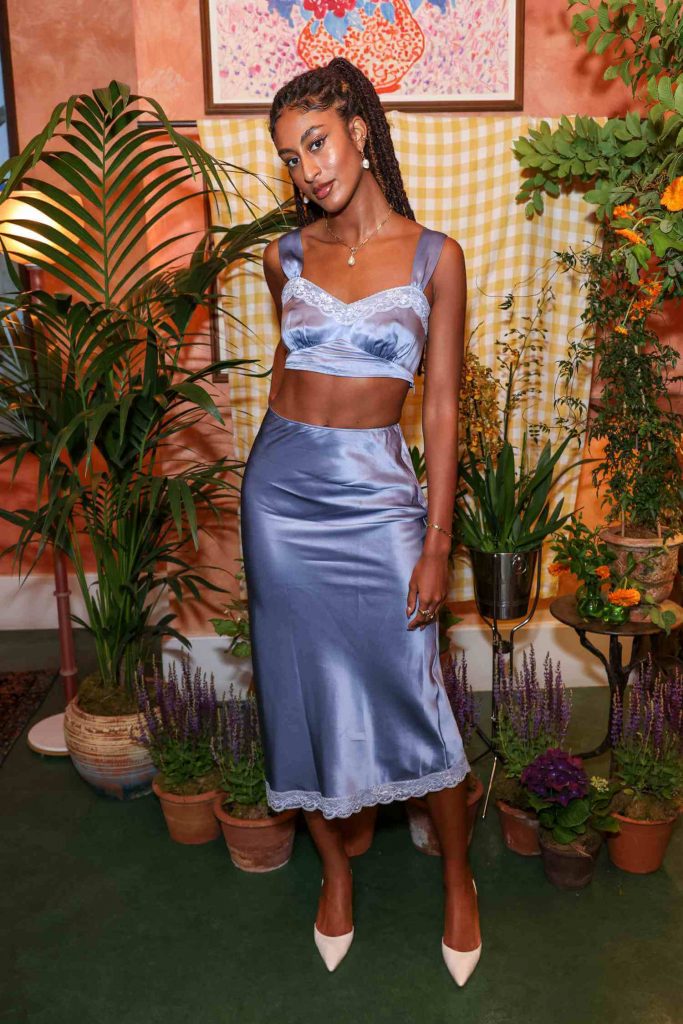 Look Your Best with Our First Date Outfits for Summer
In today's fast-paced world of online dating, making a memorable first impression during your in-person encounters is essential. Your choice of outfit can speak volumes about your personality and confidence. These simple yet stylish summer date outfit ideas offer a range of options to suit your taste and the occasion, helping you feel comfortable, look fantastic, and exude self-assuredness. So, go ahead, pick the outfit that resonates with you, and step into your next date with the confidence and style that's sure to leave a lasting impression. Happy dating!