Do you consider the kitchen to be your most favorite space in the house? If so, you're not alone! The kitchen holds a special place in our homes, symbolizing warmth, nourishment, and meaningful connections. It is a space where culinary delights come to life, treasured moments are shared, and engaging conversations thrive. Within this beloved space, have you ever heard of a kitchen nook? It's a cozy and charming area typically situated near the kitchen, perfect for enjoying breakfast, sipping coffee, or simply unwinding with a good book.
What is a Kitchen Nook?
A kitchen nook, also known as a breakfast nook, is a small, informal dining area that adds character and functionality to your kitchen. It usually consists of a built-in bench or seating area, accompanied by a table, and often tucked into a corner or alcove. Creating a welcoming atmosphere, a kitchen nook provides an intimate setting for meals, whether you're dining with family or hosting small gatherings.
Must-Have Kitchen Nook Furniture
When it comes to furnishing your kitchen nook, there are a few essential and modern pieces to consider. First and foremost, a comfortable and cushioned bench or banquette is a must-have. This seating option not only provides a cozy spot for lounging but also offers storage space underneath for stowing away extra kitchen essentials or linens. Pair the bench with a stylish and appropriately sized table that fits the space, allowing ample room for dining and serving.
To enhance the functionality and aesthetic appeal of your kitchen nook, you can incorporate additional elements such as chairs, pendant lighting, and decorative accents. While the exact design and layout of your kitchen nook will depend on the available space and your personal preferences, there are various popular designs to choose from.
5 Popular Kitchen Nook Designs
1. Classic Corner Booth
This design features a wraparound bench or banquette that snugly fits into a corner of the kitchen. It often has built-in storage beneath the seating and a table placed in front, creating a cozy and space-efficient arrangement.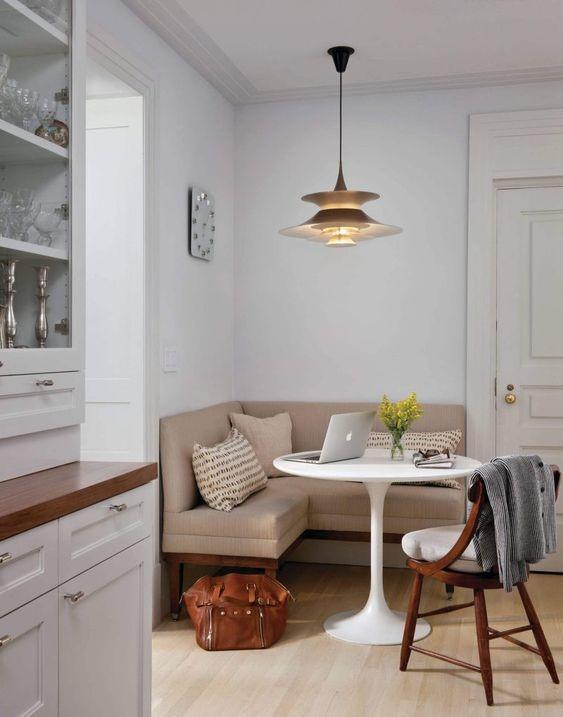 2. Freestanding Farmhouse Style
This design embraces a rustic and charming aesthetic. It includes a standalone farmhouse-style table paired with a mix of chairs and/or bench seating. The combination of wood and neutral tones adds warmth and character to the kitchen nook.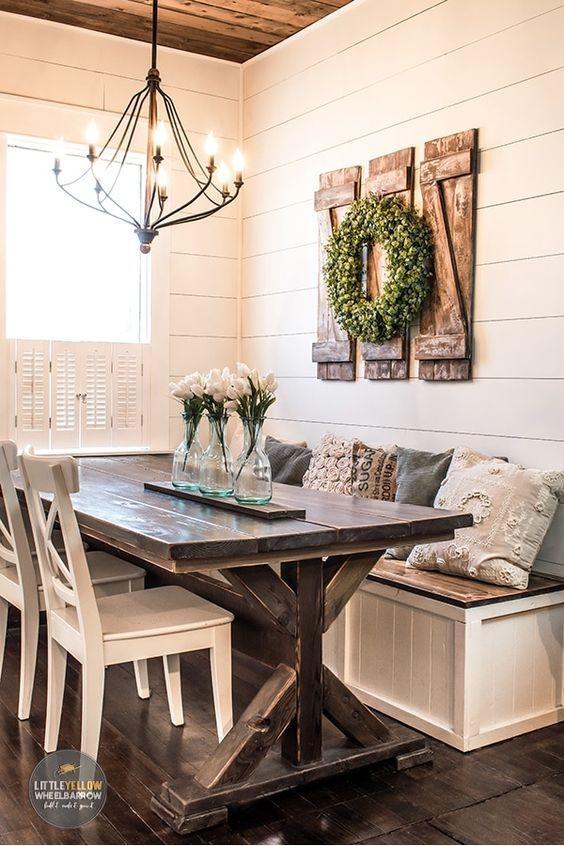 3. Bay Window Nook
If your kitchen has a bay window, consider transforming the space into a beautiful nook. By placing a small table and chairs or a built-in bench in the bay window area, you can take advantage of natural light and enjoy panoramic views while dining.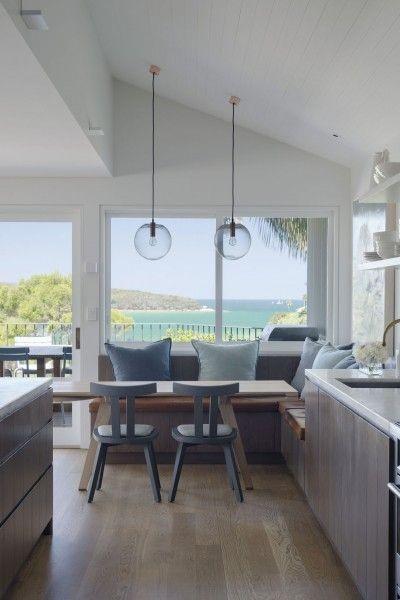 4. Banquette with Built-in Shelving
This design incorporates a bench or banquette with built-in shelving or cabinets on one side. It offers additional storage for kitchen essentials, cookbooks, or decorative items. The opposite side of the table can be complemented with chairs or additional seating.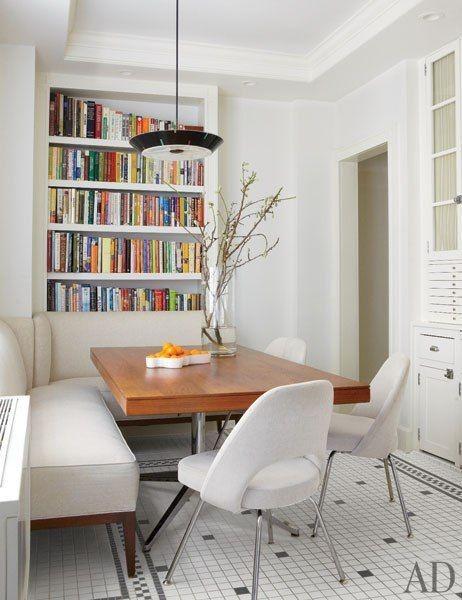 5. Modern Minimalist
If you lean towards a polished and contemporary aesthetic, a modern minimalist approach can be the perfect choice. It typically features clean lines, minimalist furniture, and a neutral color palette. Opt for a streamlined table and chairs with simple yet elegant shapes to create a chic and uncluttered kitchen nook.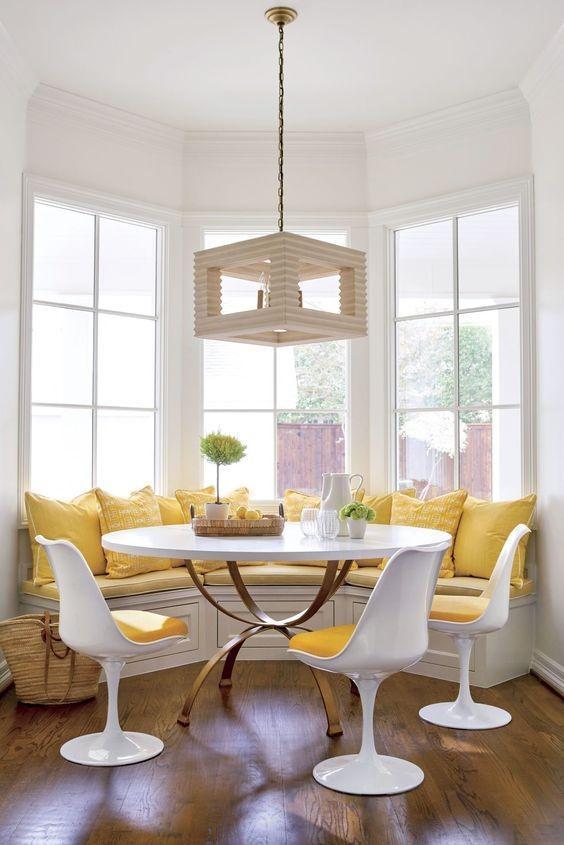 Build a DIY Breakfast Nook
If you're feeling creative and up for a DIY project, building a kitchen nook can be a rewarding endeavor. A wealth of online tutorials and resources are at your disposal, offering detailed guidance and step-by-step instructions for constructing essential components such as the bench, table, and more. Alternatively, you can also hire a professional carpenter or utilize the services of a custom furniture maker to bring your vision to life.
In summary, a kitchen nook is a delightful addition to any home, creating a cozy and inviting space within the kitchen for meals, relaxation, and bonding. By selecting the right furniture and design elements, you can personalize your kitchen nook to suit your taste and lifestyle. Whether you opt for a classic corner booth or a freestanding arrangement, your kitchen nook is sure to become a cherished spot for unforgettable moments.