Fashion, an ever-evolving tapestry of expression, has been shaping our world for centuries. From the ornate robes of ancient civilizations to the avant-garde designs gracing today's runways, fashion has continuously reflected the zeitgeist of each era.
If you find yourself captivated by this dynamic world, drawn to the swirl of fabrics and the rhythm of the runway, then perhaps a career in fashion is calling out to you. As an aspiring fashionista, there are several steps you need to take to break into this competitive industry. One critical step is to equip yourself with a deep understanding of fashion, its history, and its intricacies.
Reading fashion designer books for beginners is an excellent way to build your knowledge base. Whether you're learning about color theory, understanding body proportions, or exploring the history of haute couture, there's a wealth of knowledge waiting for you in the pages of these books.
10 Best Books About Fashion Design for Beginners
If you're unsure where to start, here's a list of the top 10 fashion design books for beginners:
1. "Fashion Designer Sketchbook" by Julia Moore
This fashion book acts as a practical workbook, providing templates and spaces for sketching designs. It's an excellent tool for beginners to practice their drawing skills and visualize their design ideas. The templates are diverse, catering to different body types and clothing styles.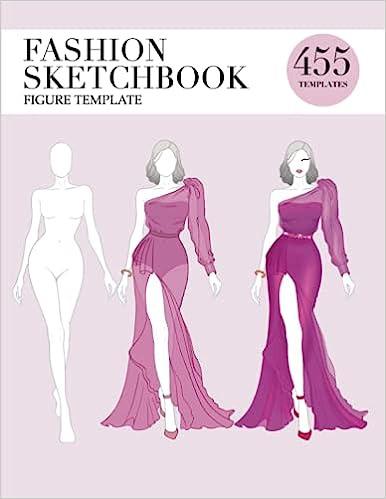 2. "Fashion Designers A-Z, Stella McCartney Edition XL" by Valerie Steele
This book is essentially an encyclopedia of fashion designers, showcasing their work and influence on the industry. It's an excellent resource to understand the breadth and depth of fashion design. Beginners can draw inspiration from these iconic designers and learn about different styles and trends throughout history. The series "Fashion Designers A-Z" comprises six distinct Designer Editions, each of which (totaling 11,000 copies) features a fabric designed by one of six renowned designers: Akris, Etro, Stella McCartney, Missoni, Prada, and Diane von Furstenberg. These exquisite editions are presented in Plexiglas boxes and are meticulously handcrafted at an Italian bindery, situated in the heart of Italy. I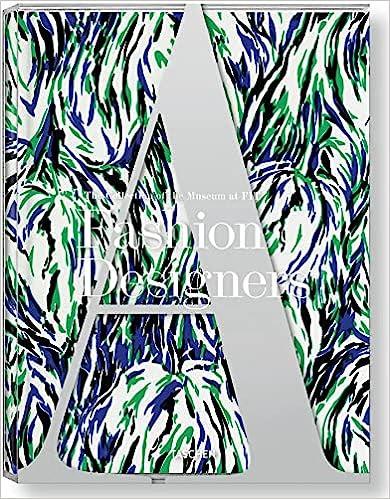 3. "Chanel" by Danièle Bott
This book delves into the life and work of Coco Chanel, one of the most influential fashion designers ever. It explores her unique style, innovative designs, and the impact she had on women's fashion. For beginners, this book offers valuable insights into the creative process of a legendary designer. Within the pages of this book, the House of Chanel graciously unveils its secluded archives, presenting a dazzling array of designs crafted by the visionary Coco Chanel, dating back to the 1920s. These remarkable creations have been thoughtfully reenvisioned, now serving as the foundational motifs for an entirely new collection of apparel, accessories, and beauty products.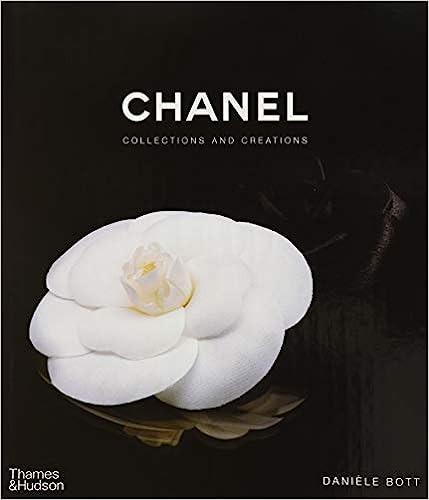 4. "Fashion Design Studio: Learn to Draw Figures, Fashion, Hairstyles & More" by Christopher Hart
A comprehensive guide with easy-to-follow instructions to help you learn how to draw figures, hairstyles, and clothing. This practical approach makes it an excellent choice for beginners who are just starting to develop their drawing skills. Presenting a fashion design sketchbook by the acclaimed author Chris Hart, renowned for his bestselling guides on drawing techniques. This comprehensive resource not only provides meticulous step-by-step guidance for depicting figures from diverse perspectives and in various dynamic poses, but it also imparts the insider techniques of the industry. Discover the art of "dressing" your figures, mastering the art of rendering color, texture, and intricate patterns, as well as the skill of crafting accessories, hairstyles, and makeup looks to breathe life into your designs.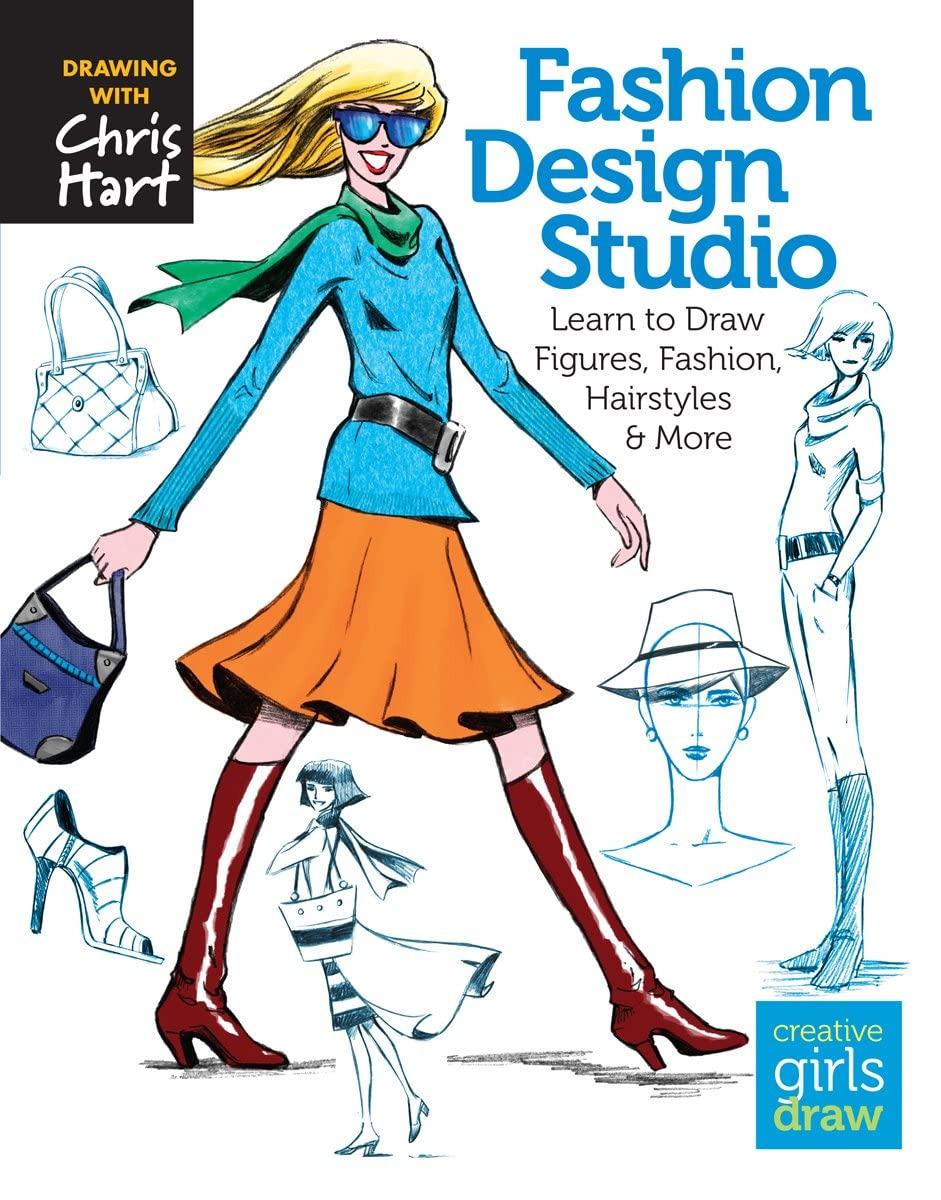 5. "The Fashion Designer Survival Guide" by Mary Gehlhar
In this indispensable guide, Gehlhar shares crucial insights on a range of topics, including crafting a practical business plan, harnessing effective social media strategies to expand your customer network, optimizing online sales channels to seamlessly place your designs in the hands of customers, and seamlessly integrating sustainability principles into your sourcing and manufacturing processes.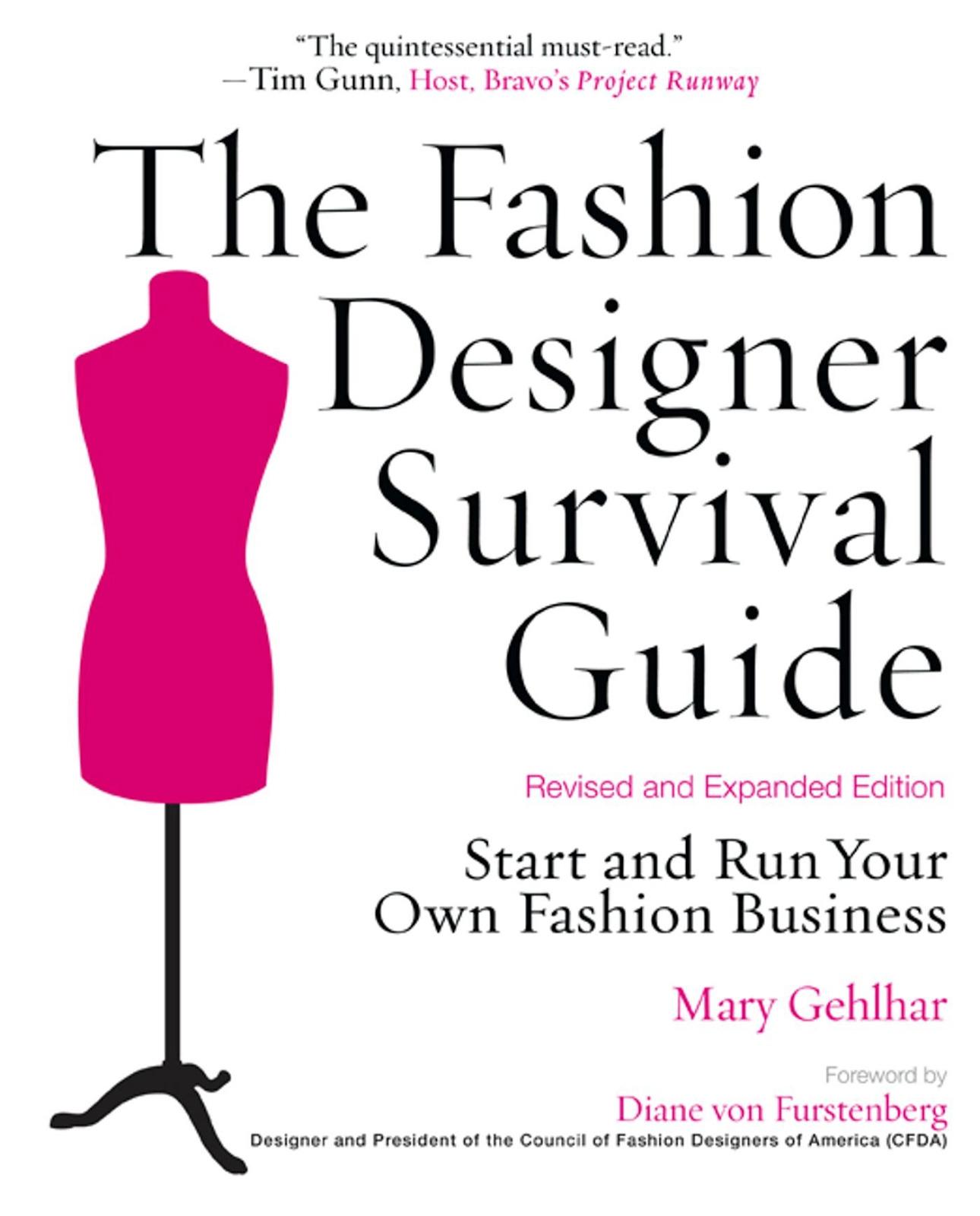 6. "Fashion Design for Kids" by Kerri Quigley
If you're aiming to venture into the fashion industry at a young age, or if your children aspire to do so, then this book is the perfect read. Kerri Quigley, the visionary behind The Fashion Class—an institution dedicated to teaching sewing and fashion design to children in New York City—takes the helm in this insightful guide. Drawing from her own experience attending Parsons School of Design and working within the fashion sector, she established her own studio. There, she empowers kids to uncover their innate fashion sense and bring their clothing creations to life. It's packed with fun activities, creative prompts, and straightforward explanations that make learning about fashion enjoyable and easy.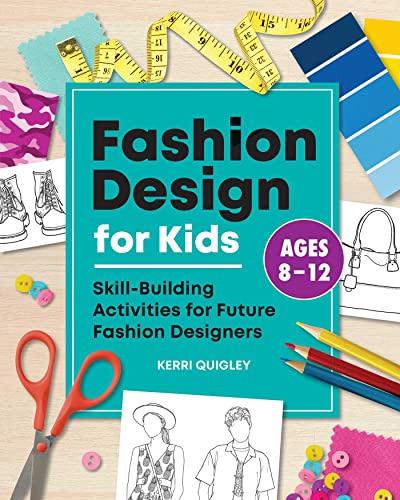 7. "Patternmaking for Fashion Design" by Helen Joseph-Armstrong
This fashion book covers the technical side of fashion design, teaching readers how to create and adjust patterns for various designs. It's a must-have fashion book for beginners, as understanding pattern-making is essential to bringing your designs to life. Known for its complete coverage, outstanding illustrations, and clear instructions, Patternmaking for Fashion Design offers detailed explanations of patternmaking that are easy to understand. The author, Kathryn Hagen, is an artist and a professor at Otis College of Art and Design in Los Angeles, where she has taught for twenty years.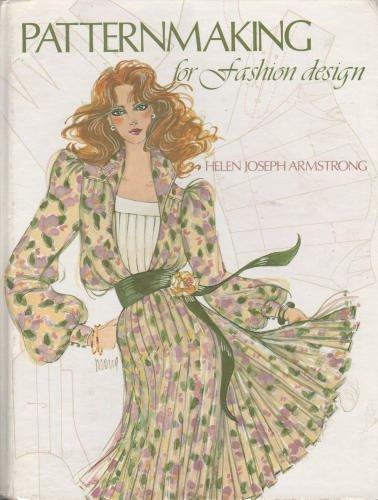 8. "Portfolio Presentation for Fashion Designers" by Linda Tain
This guide teaches you how to put together a compelling portfolio, a crucial tool when applying for fashion design jobs or courses. It covers everything from selecting your best work to presenting it effectively. The fourth edition of "Portfolio Presentation for Fashion Designers" is your ultimate resource for effectively showcasing your designs, abilities, and imaginative flair to secure that desired job opportunity. Featuring updated visuals, this book illustrates instances of croquis books, spec and flat drawings, and visual research displays, showcasing real-life examples from both fashion experts and students.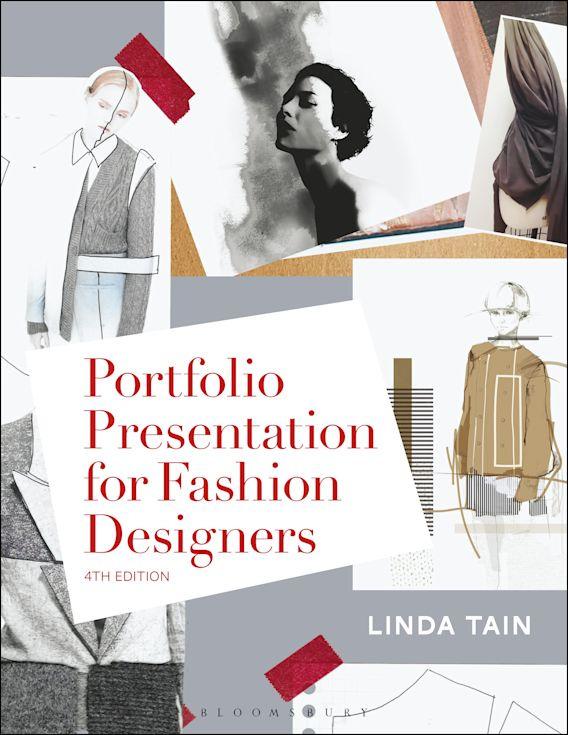 9. "The Little Dictionary of Fashion" by Christian Dior
Written by one of the giants of the fashion industry, this book provides definitions for various fashion terms. It's a handy reference for beginners who are still familiarizing themselves with industry jargon.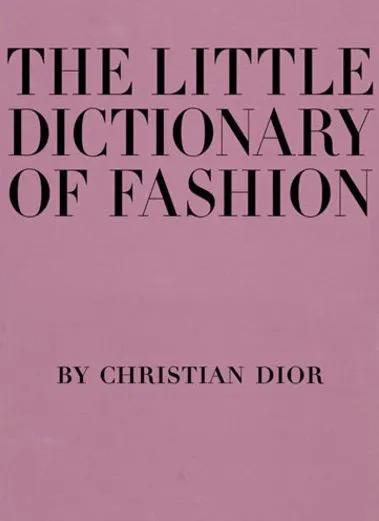 10. "The Fundamentals of Fashion Design" by Richard Sorger and Jenny Udale
This book offers a broad overview of fashion design basics, including color theory, fabrication, and silhouette development. It's a comprehensive guide for beginners looking to understand the core principles of fashion design.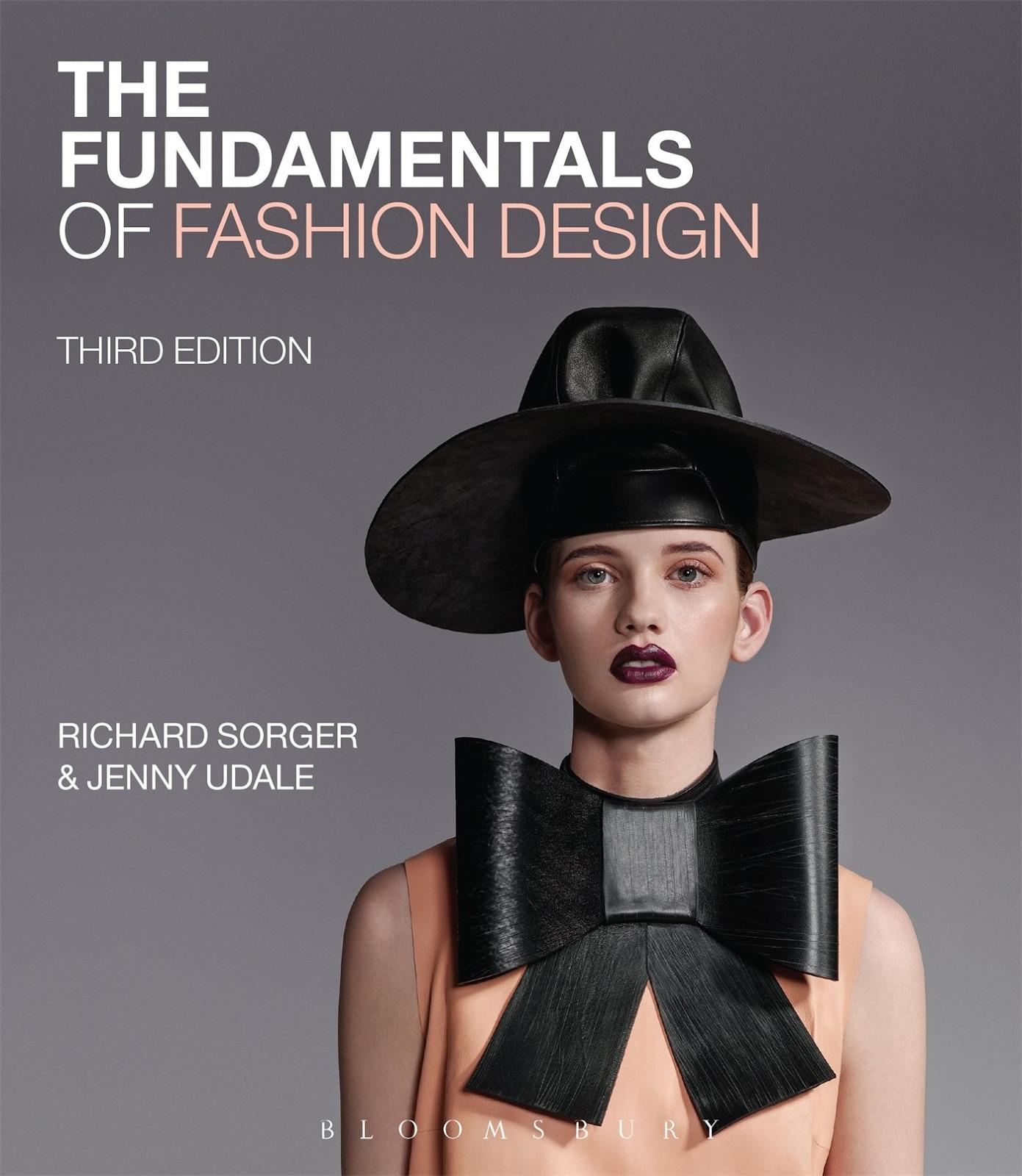 These books cover a broad spectrum of topics, offering insights into the nuts and bolts of fashion design, the rich tapestry of fashion history, and the ever-changing trends shaping the industry. They will provide you with a comprehensive understanding of the fashion world, help hone your creative skills, and lay a solid foundation for your fashion career.
Tips for Buying Fashion Books and Key Traits of a Good Fashion Read
When delving into the world of fashion through literature, it's essential to choose the right books that match your interests and learning goals. Here are some tips to guide you:
Identify Your Interest

: Fashion is broad, encompassing design, business, history, and more. Pinpoint what aspect interests you most.

Check the Author's Background

: Authors with industry experience often provide valuable insights and practical advice.

Consider the Publication Date

: For current trends and practices, opt for recent publications. However, classic fashion books offer timeless wisdom and historical context.

Read Reviews

: Reviews can give you an idea of a book's worth from different perspectives.

Look at Visuals and Layout

: Good fashion books should have high-quality visuals and an organized layout.

Match Your Skill Level

: Choose books that align with your current knowledge level, whether you're a beginner or a seasoned professional.
As for what makes a good fashion book, here are some key traits:
Engaging Content

: The text should be informative and enjoyable to read, sparking curiosity and interest in the reader.

High-Quality Visuals

: Clear, high-quality images are crucial in effectively illustrating concepts and designs.

Expert Insight

: A good fashion book provides credible and insightful information, often drawing from the author's personal experiences in the industry.

Historical Context

: Understanding fashion history enriches one's perspective on current trends and future directions.

Practical Advice

: For those aiming for a fashion career, actionable tips, and advice are invaluable.

Inspirational Stories

: Tales of success in the industry can motivate readers and provide lessons on creativity and resilience.
Embark on Your Fashion Journey
As we journey through history, we see how fashion has adapted and evolved, embracing technological advancements, cultural shifts, and changes in consumer behavior. Today, the global fashion industry is a behemoth, with a market value expected at around $1.5 trillion in 2023. With its vast reach spanning design, manufacturing, marketing, and retail, the industry's influence is undeniable.
Becoming a successful fashion designer isn't just about mastering technical skills. It's about understanding the history of fashion, keeping an eye on current trends, and foreseeing future directions. It's about cultivating your unique style while staying adaptable and responsive to the changing world. Most importantly, it's about expressing yourself and impacting others through your designs.
Use these fashion books for beginners as your compass and companion in your fashion journey. Learn from the experiences of successful designers, delve into the nuances of design and manufacturing, and let the beautiful visuals spark your creativity. As you absorb the knowledge and wisdom contained within these pages, remember to apply what you've learned in your work.